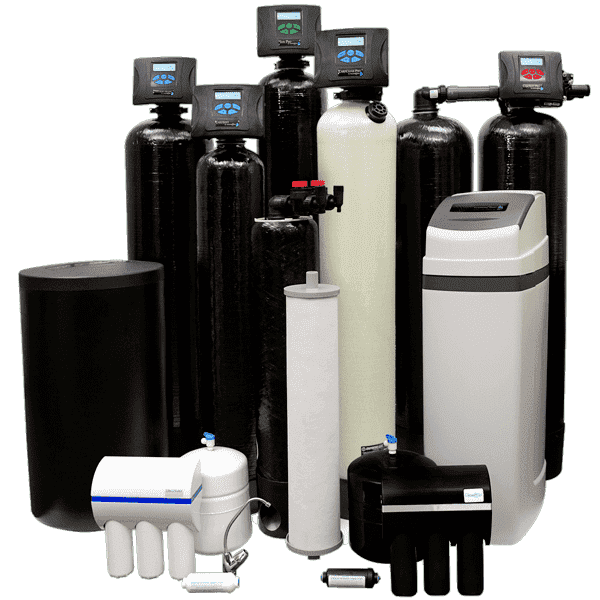 Looking for Water Softeners in Saratoga Springs, New York? Well you found the right place. H2O Solutions is a full water solutions business. We offer products and services that are tailored to your exact needs. After doing your free water test we will know exactly what services and products you will need to have the best water possible.
Water Softeners for Your Saratoga Springs
If your water is less than fresh at your Saratoga Springs, home or business, We have a solution.
From water softeners to water filtration systems, it can be overwhelming to think about upgrading or installing the water supply systems in your home. Our expertise and hands-on project management every stage of the way takes the pressure off and brings ideal results: refreshing water that allows you to bathe, drink, wash and clean without any doubt of its effectiveness and health benefits.
Don't Settle for Subpar Water in Saratoga Springs
Is your water hard? Hard water is hard to work with. When you wash your dishes, they never seem to get clean, and when you wash your hair, it's never glossy like the infomercials promise. Your laundry is slowly losing its vibrancy — whites turn to grays and bright colors fade more with every wash cycle.
These are the effects of hard water, but what makes water hard comes down to microscopic particles. Hard water contains minerals that are left behind everywhere the water goes. So mineral buildup is a problem for your pipes and appliances, and they're left behind in your hair as well. Dish soap has to work harder to get dishes clean, and minerals interfere with laundry brightness. You might even feel like you have a coating on your skin. That's hard water in action!
While this is an annoying feature about your water supply, it's a characteristic that's easily changed with the addition of water softeners. That's where we can step in and make a big difference.
Installation of Water Softeners
We start by getting a detailed look at what exactly is in your water that shouldn't be. How? Water-quality testing is the first step, and we offer this service for free to our customers in Saratoga Springs.
Many homeowners, once they realize the breadth of the problem, are convinced that a water softener and filtration system is the only solution.
Also, at H2O Solutions, we aren't trying to give you a sales pitch. We know better water means a better-quality life, and that's why we are in this business: to promote the well-being of our customers.
Water Softeners in Saratoga Springs for Both Residential and Commercial Customers
We serve both homes and businesses in the greater Saratoga Springs, region. Whether you're looking for a fix for your grungy shower water or you'd like to improve the quality of the cooking water at your local restaurant, we are here to help.
Why Trust H2O Solutions Technologies?
We're entirely focused on what's best for you, and we aren't exaggerating when we say that clean water is a must. We use the latest technology and we're trained on a wide range of systems in order to give our customers the best results, using equipment that is backed by extensive warranties to provide the greatest return on investment. Get in touch with our Saratoga Springs, team to get started on your water transformation today.